The Stations of the Cross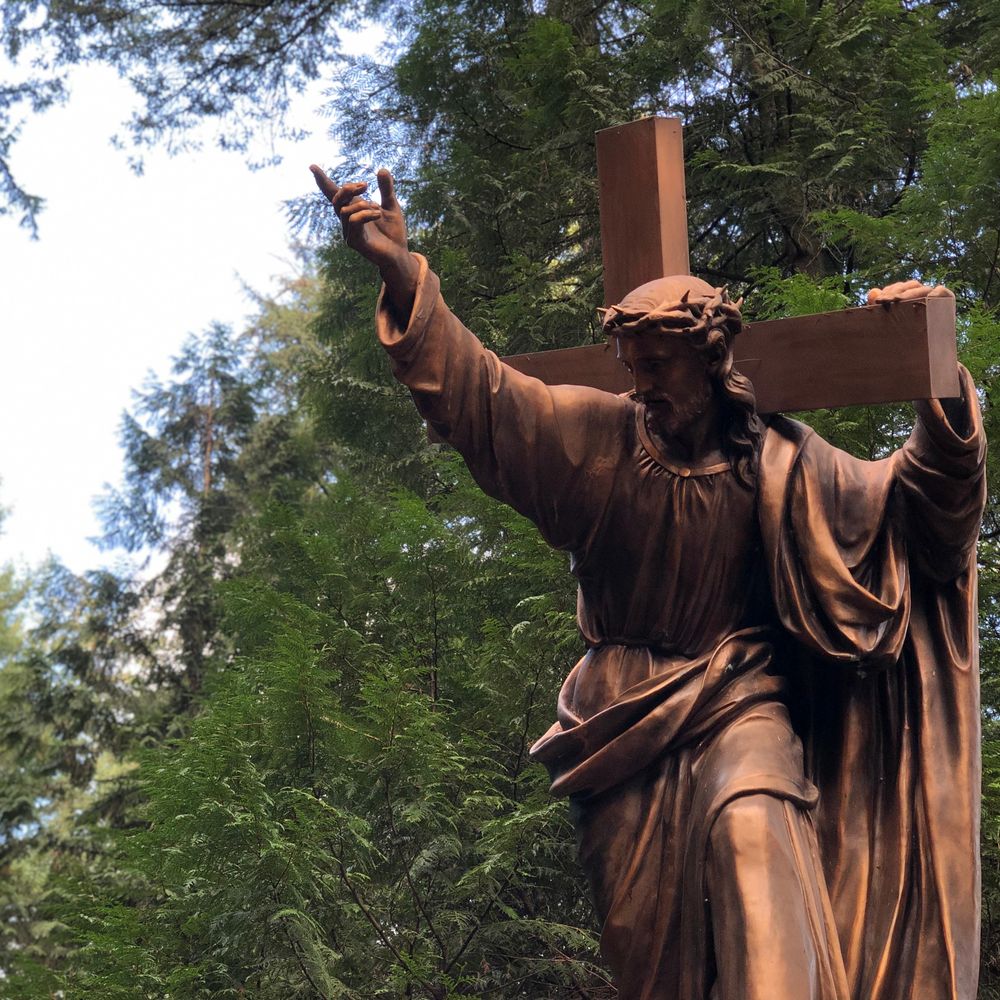 The Stations of the Cross (traditionally referred to as the Way of the Cross, Way of Sorrows, or Via Crucis) are a series of images depicting Jesus on the path to his crucifixion. Traditionally found hanging on the interior walls of a church sanctuary, the Stations are meant to lead us on a contemplative pilgrimage with Christ as he suffered on the way to Calvary.
This approachable pilgrimage that can be experienced throughout the world through imagery and physical movement originated with the Franciscans in Jerusalem as early as the 13th century. The traditional form of the Stations are represented in most churches. However, an alternative Stations, depicting both earlier and later scenes from the Gospel accounts of His passion (referred to as the scriptural Stations of the Cross), were updated by St John Paul II in 1991. 
Sculpture from The Grotto - Portland Oregon 
Out of reflecting and praying through Christ's passion came Stations. This collection of 20 original songs was inspired by this age-old spiritual journey into the Passion of Christ. Written to include both the traditional and scriptural Stations, these songs seek to move through Christ's agony, betrayal, sorrow, pain, resolve, mercy, and hope as He suffered on the way to Calvary. These songs were originally performed during Holy Week 2018 at Holy Trinity Catholic Church in Beaverton, Oregon. They were enthusiastically received and have since grown into this full collection.   
This collection of 20 songs was co-produced with Philip Zach. 
You can find the full album on any streaming service.